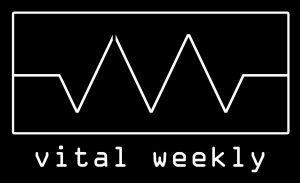 'nachtwandeling', a track from brunk – winter ep is featured in the podcast of Vital Weekly 674.

tracklist:
0000 Tune
0014 Yoshimi! – People Go Dancing
0310 Prince Charming – 9
0631 Yves de Mey – Lichtung
0933 Christopher Tignor – Core Memory Unwound
1234 Feine Trinkers Bei Pinkels Daheim – Trommelfelflattern
1536 The Truth About Frank – First Ask Charming Rat
1837 Stasis Field
2141 Brenda Murray & Mike Shiflet
2443 brunk – nachtwandeling
2743 Nils Rostad
3043 Earwolf
3345 Chopstick
3658 Sissy Spacek – Glass (San Franciso)
4002 Tune
listen to the podcast:
Read Vital Weekly 674 here
And here's the winter ep review:
brunk – winter ep (MP3 by Resting Bell)
From Belgium is Bert Vanden Berghe, born in 1977, who released before on WM Recordings and Dog Eared Records. He plays guitar and sound effects, along with some field recordings. It opens with a nice drone like piece, in which the guitar is remotely busy in the back. In the other three pieces of this twenty minute E.P., the guitar plays a more dominant role. Using e-bow, chord changes and field recordings, his music is quite a common place for ambient in the good old Brian Eno sense, but also a bit old fashioned in a Robert Fripp solo style, which is not really my cup of tea, although I must say its not bad either. The twenty minutes on offer is quite alright for moody, atmospheric music. (FdW)
Well, I think I'll have to listen to some Brian Eno and Robert Fripp now…
I think I might like their music 🙂
.