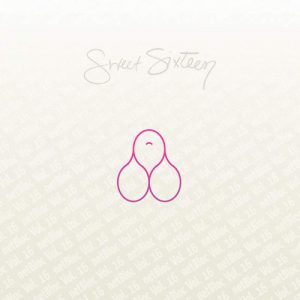 A brunk song, 'Seasons', from the album 'none of the above' is featured on the latest blocSonic compilation.
The compilation album, netBloc 16, is called 'Sweet Sixteen' and you can find all details and download options [ here ].

Here you have it, a fresh release for your aural enjoyment. Pop, Hip-Hop, Rock, Dance, Indie, Electronic, Trip-Hop… United States, Spain, Germany, Netherlands, Argentina, Mexico, Italy, Belgium, France… Diversity? You bet. Part of the enjoyment of netaudio/netlabels comes from the fact that FINALLY, you can easily enjoy music from all over the world, no longer do you have a mainstream music industry pulling the strings and telling you what you should or should not enjoy. Those days are done. Enjoy another fine netBloc release presented to you by blocSonic.com.
Be sure to check out the PDF as there's more exciting news inside!
As always, many thanks to all participants and listeners!
Link: https://blocsonic.com/releases/various-artists/netbloc-volume-16-sweet-sixteen
Download options:
netBloc Volume 16 – All Tracks (320kbs MP3)
netBloc Volume 16 – All Tracks (192kbs MP3)
netBloc Volume 16 – All Tracks (FLAC)
netBloc Volume 16 PDF Booklet (46 Pages)
License

This work's album art and booklet is licensed under a Creative Commons Attribution-NonCommercial-NoDerivatives 4.0 International License. Individual tracks retain their original licenses and may be more restrictive. Please view individual track page or PDF for track license information.