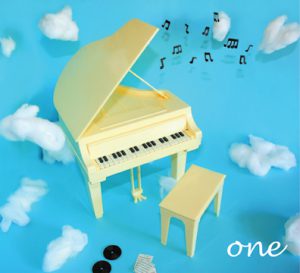 The first release of the brand new DIY Musicians netlabel is a fact!
The netlabel is started by the people of the DIY Musicians group on Last.fm and features artists connected to that group.
This first release (aptly named 'One') is a compilation and features 27 different contributions from DIY artists living all over the world.(So it's a double album, actually).
Each artist brings their own unique aesthetic to the album.
It's a very nice selection, with lots of variation, surprisingly good quality tracks and many cool discoveries, and the best news is: it's comletely free!
So download and enjoy it!
Archive.org page:
https://archive.org/details/diymVA01/
Direct download (MP3):
– https://www.archive.org/download/diymVA01/diymVA01_vbr_mp3.zip
– PDF booklet
– Cover Art in high resolution (TIFF format)
Tracklist:
01. Matthew That: My Life
02. DateMonthYear: Prelude
03. Bill Strange: Good At Night
04. Aloe up: Carry them
05. brokenkites: Silent Sun I
06. Joe Jack Wagner: Les Absents
07. Pete Davis: Fool
08. Solarein: Demo II
09. brunk: hank and I were just bored
10. joanofarke: Cosmic Interference
11. EL Heath: shadows on the carpet
12. Project Bluebird: Once in the Forest (With Eric Royer)
13. Moya: Die Hard
14. The Peach Tree: The Other Side
15. Speculativism: Kissing Your Beetle Bloodied Lips (instrumental version)
16. Tom Peel: I'm Pretty Sure Its Something To Do With The Moon
17. SilverlagE: Sh0tSignal
18. Terry Springford: Sympathy
19. Wolfframe: Lost Subway Wind
20. deadcat: C11H16BrNO2
21. Elektrolandmusik: automat#1
22. Kissing Zebra Jones: Bruno the Songdog
23. awaycaboose: Lullaby for Navidson
24. Jason Silver: Hope Has Taken Me
25. Psypillz: 06 06 am Greate world in grey stone
26. Fili O (so cool:)jukebox gemini girl
27. Dan Masquelier: A Toast
---
The track 'hank and I were just bored' comes from the album 'a simple guide',
which can be downloade/streamed for free at Bandcamp: