December Dance is a yearly international dance festival in Bruges (Belgium).
The 2009 edition is curated by Anne Teresa De Keersmaeker.
The promotional trailer uses a brunk song as soundtrack. You can view it here:
The song you hear, 'tap hold', is the first song of 'a simple guide'.
More info on December Dance festival:
https://www.decemberdance.be/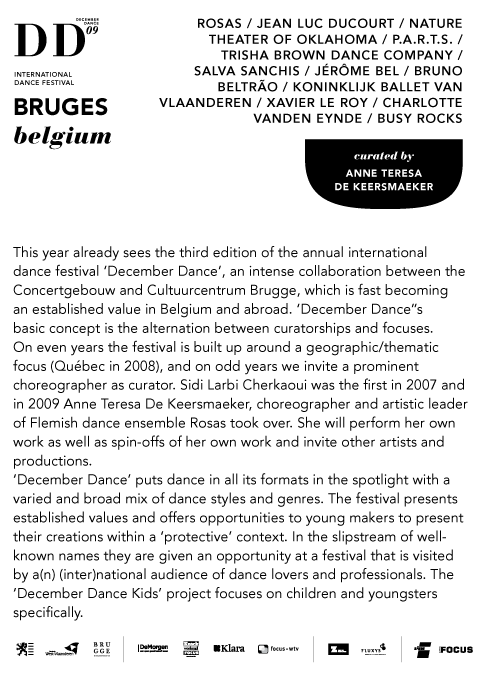 .
Get 'a simple guide' for free on Bandcamp: